Bachelor- oder Masterand *in (d/m/w) "Red Glow"-Effekt von infrarot emittierenden Lichtquellen
Regensburg, Germany – ams-OSRAM International GmbH Regensburg
What we expect
Erfassung der Bachelor-/Masterarbeit zum Thema bdquo;Untersuchung des bdquo;Red Glow"-Effekts von infrarot emittierenden Lichtquellen":
Infrarot-LEDs werden häufig in kamerabasierten In-Cabin-Sensoranwendungen wie bdquo;Driver Monitoring" und bdquo;Gestenerkennung" im Automobil eingesetzt.
Die zur Beleuchtung verwendeten LEDs emittieren üblicherweise bei Infrarotwellenlängen um 940 nm. Abhängig von den Betriebsbedingungen der LED kann das Licht vom menschlichen Auge mehr oder weniger stark wahrgenommen werden. Dieser Effekt wird als bdquo;Red Glow" bezeichnet.
In der Automobilindustrie besteht ein großes Interesse daran, den Effekt des bdquo;Red Glows" zu reduzieren. Grundlage dafür ist ein tiefes Verständnis basierend auf Theorie und experimentellen Daten.
Das Ziel dieser Arbeit ist es, bdquo;Red Glow" in einem Parameterraum anwendungsrelevanter LED-Betriebsbedingungen zu untersuchen.
Dadurch sollen Anwendern auf Basis dieser Daten Hinweise zur Stärke des Effekts erhalten, z. B. im Rahmen einer Application Note.
Ein erster einfacher Testaufbau steht zur Verfügung. In einem ersten Schritt soll ein Konzept für eine verbesserte Hard- und Software entwickelt und umgesetzt werden. Hierzu ist z. B. LabView- oder Python-Erfahrung notwendig.
Who we are looking for
Studienrichtung: Studium der Mikrosystemtechnik, Elektrotechnik, Physik oder ähnlichen Fachgebieten mit technischem Schwerpunkt
Solide MS-Office-Kenntnisse (insbesondere Word, Excel und PowerPoint)
Erfahrung mit LabView oder Python
Selbstständige und zielorientierte Arbeitsweise
Fließende Deutsch- und Englischkenntnisse in Wort und Schrift
Starttermin: ab sofort oder je nach Absprache für 35 Stunden pro Woche
ams OSRAM is an Equal Employment Opportunity Employer. Diversity, equity and inclusion is strongly established in our corporate culture and we firmly believe it makes us more successful as a company. All qualified applicants will receive consideration for employment without regard to race, color, religion, sex, sexual orientation, national origin, age, disability or gender identity.
Contact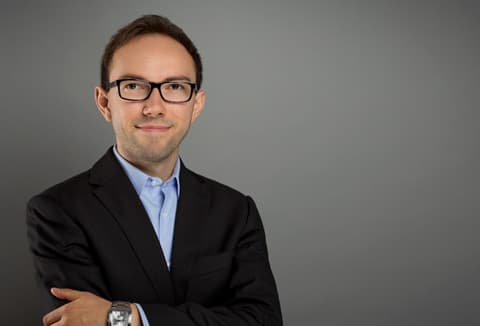 Kamil Hologa will be happy to answer any questions you may have.
Phone: +48 (664) 090 817
E-Mail: kamil.hologa@ams-osram.com
Application deadline: as long as the job is listed on our career page, we are looking for suitable candidates (all genders welcome). We are looking forward to receiving your application.
Job details
| | |
| --- | --- |
| Posting date: | 2023/09/12 |
| Experience level: | Student |
| Type of contract: | Bachelor/Master Thesis |
| Schedule: | Full-time |
| Remote work: | Not Specified |
| Business unit: | Opto Semiconductors (OS) |
| Organization: | ams-OSRAM International GmbH Regensburg |
| Job field: | Administration & Services |
| Job ID: | 15646 |